_
Suzuki Sub

Not a sandwich, just a way of taking a needed break without shirking one's responsibilities. Have a family emergency? A last minute gig opportunity? Do you require a mental health week, or just need a little beach time? When one runs a private studio, leaving town can cause all kinds of difficulties, not the least of which is answering the question, "Who would teach my students?" The answer quite possibly is: Randal.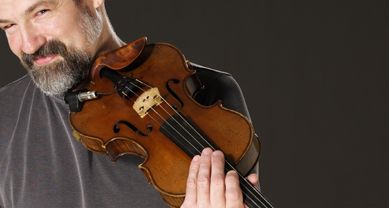 How I can help:

Offerings:
Individual lessons, masterclasses and group classes for books 1-8.
Parent discussion groups.
Ensembles

How about a break from the norm?
Improvisation, performance, theory, composition, and world fiddle styles.
Performances by Randal and/or student ensembles.

Peace of mind:
My priority is to support your teaching while you are away. Pre-twinklers to advanced students, as well as transfer students in need of remedial work, are all par for the course. Having taught many workshops and institutes, I can quickly determining each student's strengths and what to work on. No need for you to share any lengthy notes as you have more important things to do.

Experience, my personal Suzuki Triangle:
I'm a first generation US Suzuki student who studied with Margery V. Aber, founder of the American Suzuki Institute (ASI). At ASI I was fortunate to have masterclasses with Dr. Shinichi Suzuki and many of America's pioneer Suzuki teachers. I'm a proud Suzuki parent (my most challenging and rewarding role) and former home teacher for my daughter Mika. Recently retired after 36 years as teacher and director of Suzuki programs, I now travel to work with students and colleagues - sharing ideas on improvisation and an eclectic mix of violin studies.

Affordability: Fee. $1000-$2000 per week
Simple Solution:
You pay $80 per teaching hour, plus travel, room and board, and I teach your private and/or group lessons. ($200 minimum per teaching day, plus $50 per travel day)
OR
Inventive budget solutions:
    Housing. I don't require a hotel - just a place to park my RV/Sprinter. Staying with one of your program's families is always a fun option.  
    Travel. Long distances can be expensive, but not a deal breaker. Maybe there is someone in the program wiling to share their frequent flyer miles? Then again, I love to drive cross-country. Maybe you or a parent knows someone en route that could put me up for the night and pay for a private lesson or two. Maybe they would want me to teach Improvisation at their program's group classes, or even host a House Concert!
    Supplementals. A recital or house concert, other performing opportunities in town, courses for educators on "Incorporating Improvisation Into Your Teaching Studio", "An Introduction to Improvisation" or "Advanced Improvisation/Composition".


Bio to share with your studio:
Randal grew up studying with Prof. Margery V. Aber, founder of the American Suzuki Institute (ASI). While attending the early years of ASI,  Harrison had master classes with Dr. Shinichi Suzuki and studied with America's pioneer Suzuki educators. As an adult he's worked with iconic bassist and NEA Jazz Master Richard Davis, jazz violinist Matt Glaser, and Suzuki Association of the Americas teacher trainers Pat D'Ercole and Michele Higa George.

Randal has taught classical violin studies, jazz improvisation and/or fiddle music at institutes and workshops, including: the American Suzuki Institute, The Colorado Suzuki Institute, and the 2016 Singapore International String Conference. Harrison is a past president of the Suzuki Association of Wisconsin, an EMMY nominated composer and the recipient of the Madison Area Music Awards for Best Blues Artist, Classical Artist of the Year and Jazz Artist of the Year.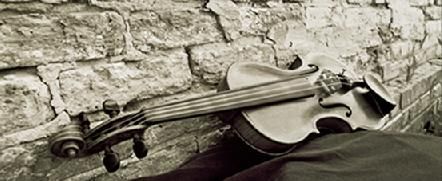 If you are an intermediate or advanced violinist and are looking for help with preparing for an audition, or you are interested in studying alternative styles, theory, composition, etc.,  contact Randal to discuss your goals and to set-up a time to get together. The location for Alt. Styles and other advanced violin studies is your place. Randal travels extensively and may be in your area soon.  You can contact Randal directly @ (608)279-9856 or mail@randalharrison.com